That's right!
I've had my eye on a new car for the past few months, and kept changing my mind about what I wanted. We needed something bigger for everyday practical use, and something that will easily accommodate our soon to be pet dog.
This particular model we've bought brings together everything I liked about the other potential cars I was looking into one. Here's a few clues for you petrol heads. Let's see if you can guess!
– It's Japanese
– It's four wheel drive
– It's a 2003 model
– It has a 2.0 litre, 4 cylinder, flat-four (that's a big clue right there!), turbo, petrol engine
– It has the ability to go off-road
… I think that leaves about two possibilities?
– It doesn't begin with I, O or L.
Update:
Mark Shingleton, Chris Kemm and Ryan Dean-Corke picked it up straight away. It's a Subaru Forester: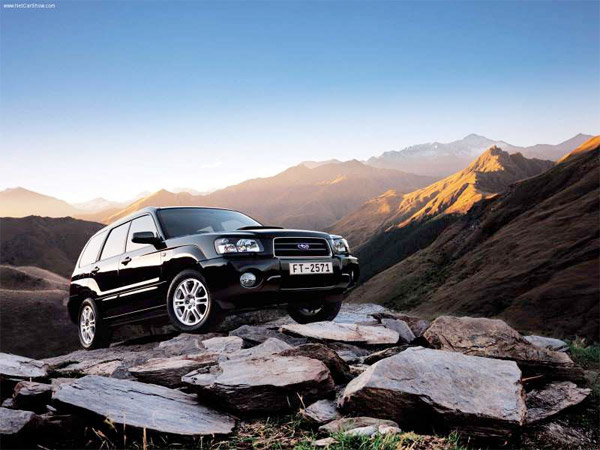 Some photos
Here's a few little iPhone shots from a run out yesterday afternoon.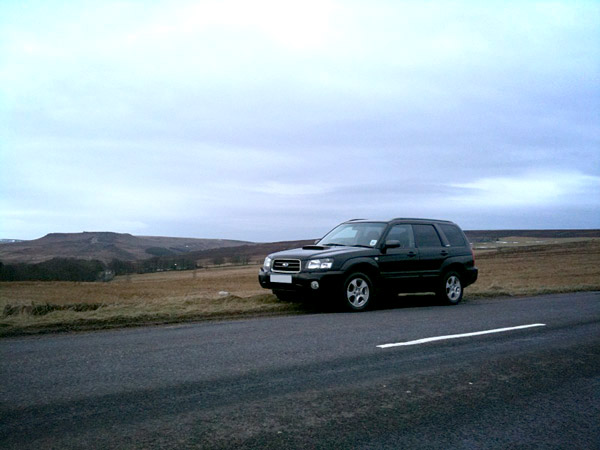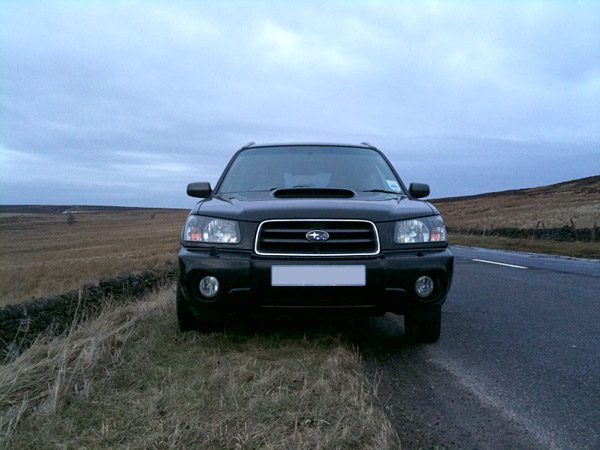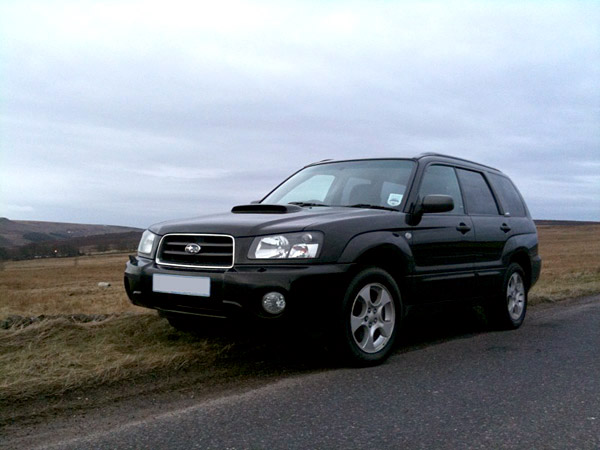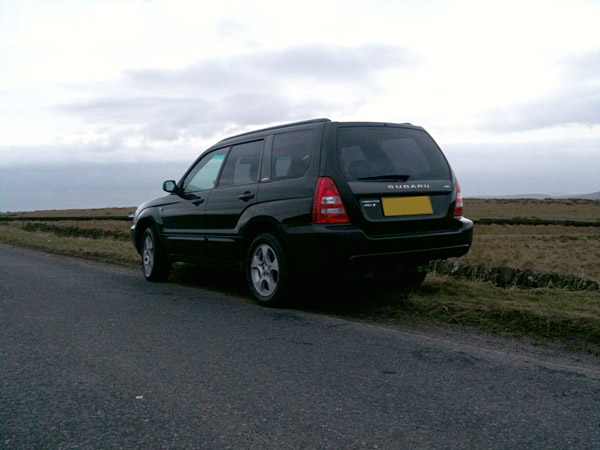 First impressions – The 2.0L turbo and AWD combination is amazing. I'm used to waiting until my old C2 VTS hit its main power curve at 4000rpm upwards, being a typical high-revving hot hatch. The Forester just makes a roar and launches you forward. It's also a nice change going from low, stiff sports suspension to having off-road capabilities; it makes running over speed bumps and children a breeze!
By the way, my C2 VTS (2006, 56plate, 25k miles) is for sale if there's anyone interested? ;-)