After attending multiple design events with no business cards whatsoever, I thought it was about time to get myself some fresh designs printed up. I always joke with people at conferences how after writing all these 'design a print-ready business card' tutorials I really should have some myself, especially since I have about 5 potential print ready files just saved on my hard drive. Thanks to the awesome printing company Moo I finally have a series of cute MiniCards to give out in 2011.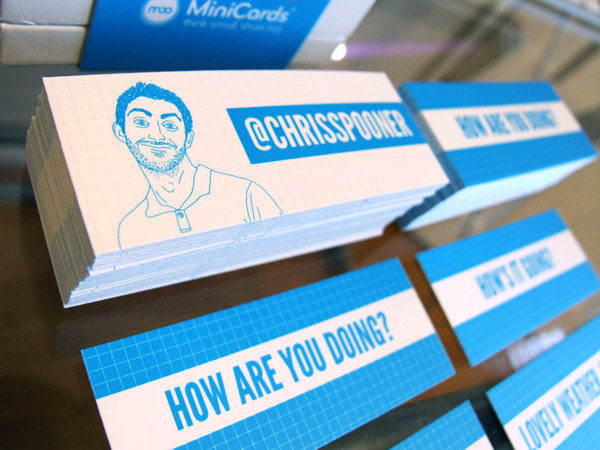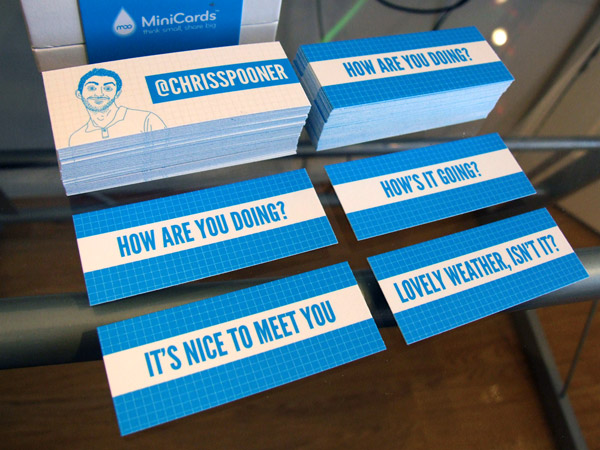 As you can see from the photos I've gone for a super minimal approach regarding contact details, with the cards being more as a fun giveaway rather than for business purposes. For me, Twitter is the best way to keep in touch with people I've met at design events, and should a project opportunity arise in the future a DM or @reply is all it takes to get the ball rolling.
Thanks to Moo's awesome Printfinity technology I was also able to customise the cards, splitting the pack of 100 into 4 different designs each with a different 'Hello' message – All of which are things I'm likely to say as an ice-breaker in real life!
The quality of the Moo cards is top notch so I'd definitely recommend them to anyone looking for a fresh set of cards. Their MiniCards in particular are super cute and a conversation starter itself due to their unusual size.
For anyone interested in the step by step process of how this design was created, check out my tutorial on Blog.SpoonGraphics: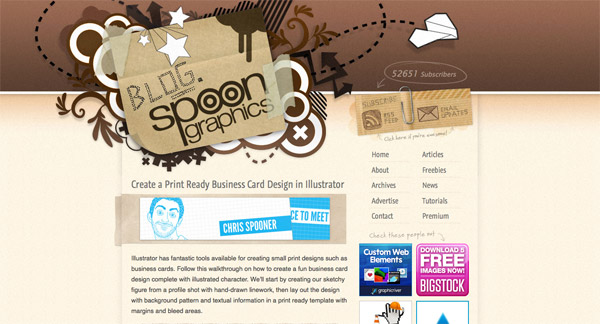 Hopefully I'll see many of you at an event in 2011 to give one out in person.