I've had my iPhone for a week now, and have spent plenty of time browsing for apps to play with. Here's a brief overview of the apps I'm rocking with so far, most are free, but there's a couple of cheap premium apps in there. Feel free to give your suggestions or recommend your favs!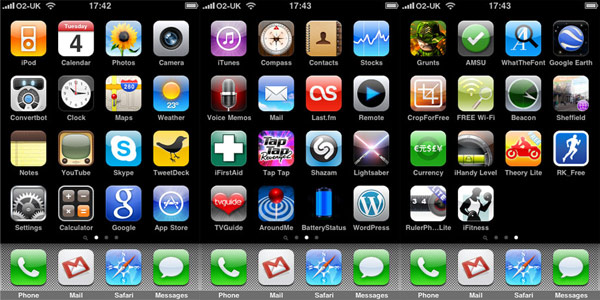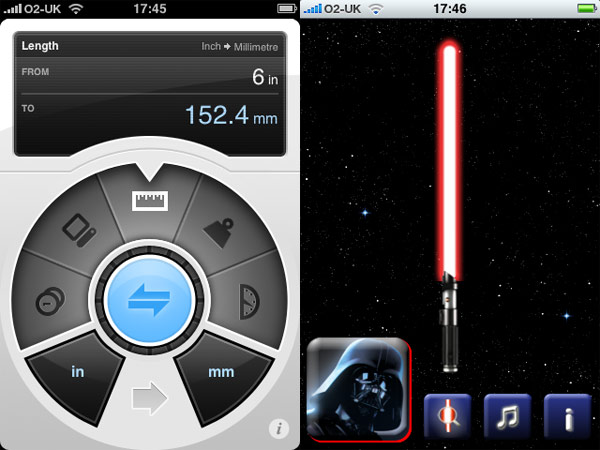 ConvertBot
A handy app from Tapbots that allows conversion of various units. Also has one sweet interface design!
Lightsaber
A must download app for all geeks. Turn your iPhone into a lightsaber. Enough said!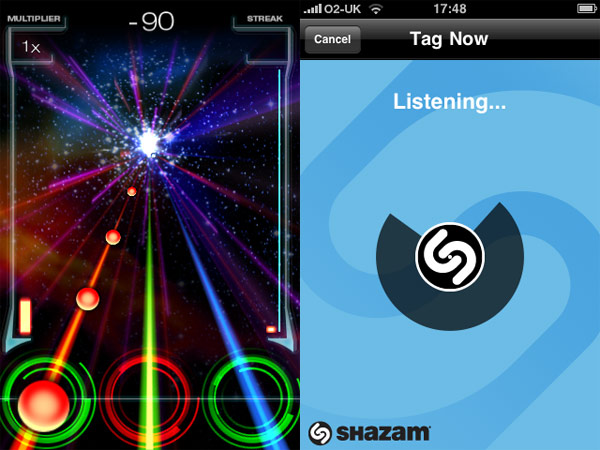 Tap Tap Revenge
A fun game from Tapulous, has a bunch of tracks available and is highly addictive.
Shazam
The popular Shazam app listens for music, then searches for the artist and song title. This has been amazingly accurate on the couple of occasions I've used it.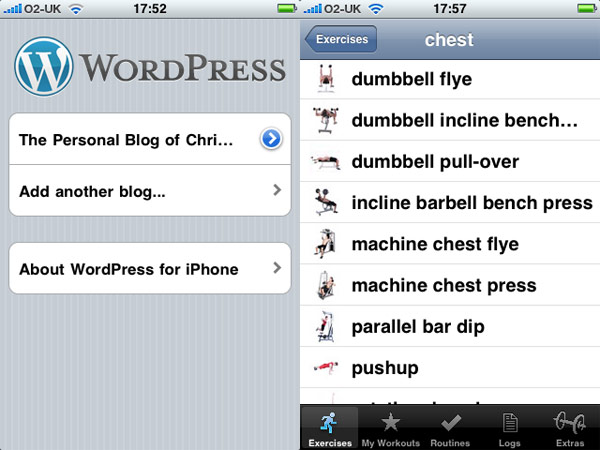 WordPress
Handy app that allows easy updating of your WordPress blog, with features allowing local drafts and the ability to insert images directly from iPhone.
iFitness
A useful app to keep track of your workouts. Has a thorough database of exercises, and allows you to track your reps and weights.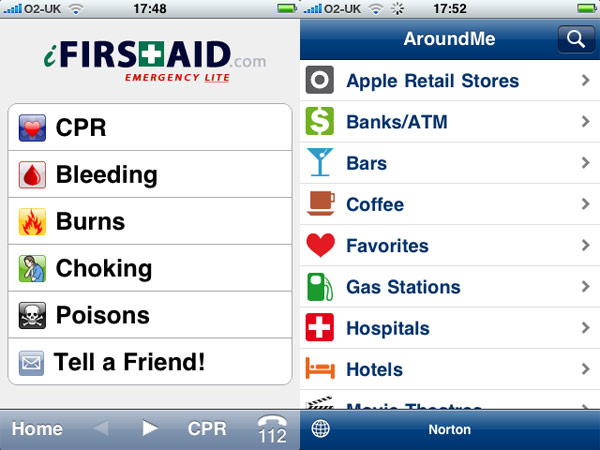 iFirstAid
You never know when this app might come in handy, definitely worth keeping stored for reference.
AroundMe
One of many local service finders, AroundMe has pretty good reviews. Yet to try it out myself.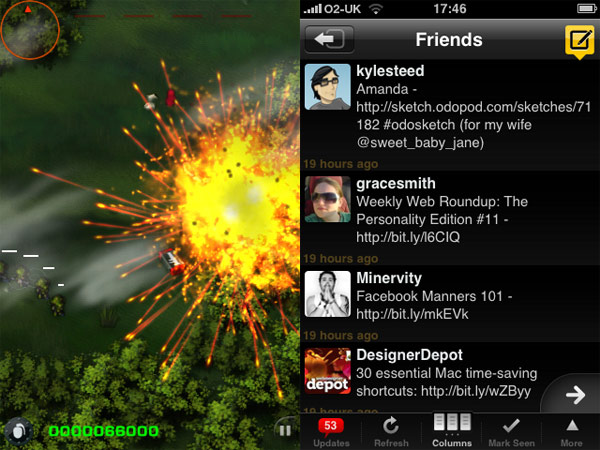 Warpack Grunts
I'm not too much of an iPhone gamer, but when I stumbled across this Cannon Fodder style app I couldn't resist!
TweetDeck
TweetDeck is my favourite desktop Twitter client, so it makes sense to sync my columns directly to iPhone.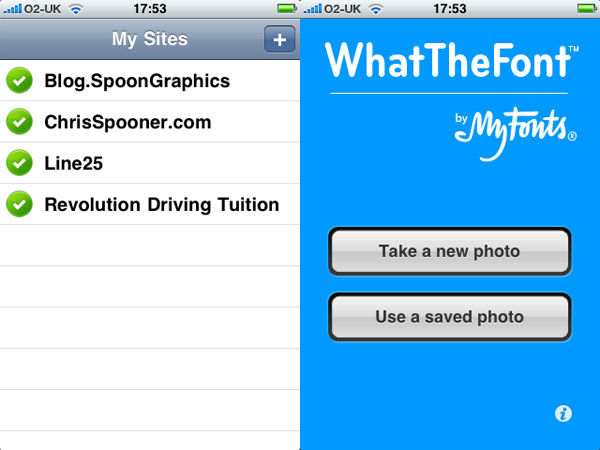 AreMySitesUp
I'm keeping an eye out on my server shenanigans with the AreMySitesUp iPhone app. Complete with Push notifications.
What The Font
The super handy service from MyFonts has its own app. Great for designers out and about spying tasty new fonts.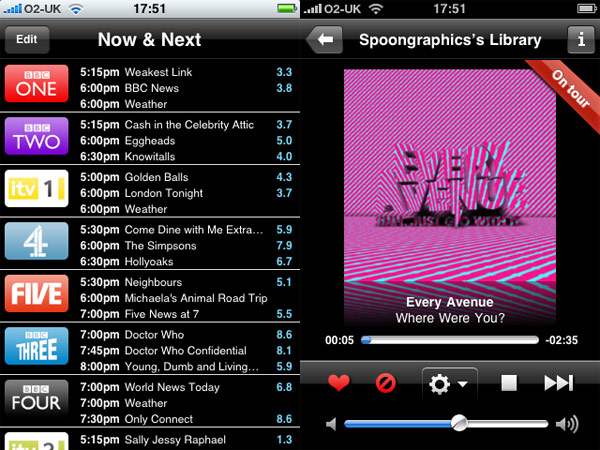 TV Guide
Easy way to find out what's on the box.
Last.FM
Brilliant app for listening to your Last.FM library while on the move.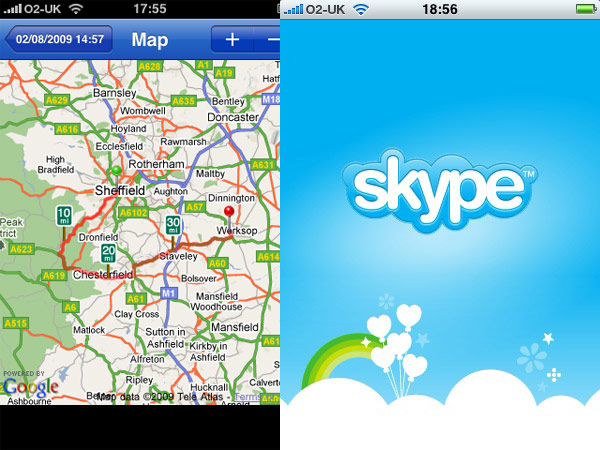 Run Keeper (Lite)
A cool GPS related app that tracks your progress during a run, cycle or other form of transportation.
Skype
Keep up to date with friends with the Skype iPhone app.
What are your favourite apps?
Got a recommendation? Let me know your top five apps!