Yesterday I went through the obligatory process of upgrading Mac OSX to the new Snow Leopard release. I had the disc sat around on my desk since it arrived from pre-ordering it back in August, but finally got round to setting aside an hour or so to leave the computer working.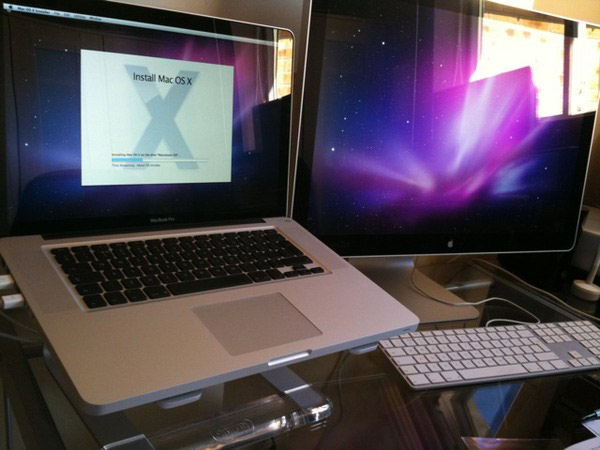 The upgrade process was pretty easy, just stick in the disc and click a couple of buttons. I did encounter a little trouble in that my MacBook ejected the disc on restart. I first thought, 'Oh, that was quick' until I realised the background was the same, and it still stated the old OSX version number under the About This Mac window.
It turned out my MacBook was spitting out the disc on restart, which was stopping the rest of the install taking place. Simply holding down the ALT/Option key during restart brings up the boot options, where the CD drive can be selected. From then the install was a breeze, and I was greeted with the nice vibrant new desktop wallpaper, and the groovy intro video.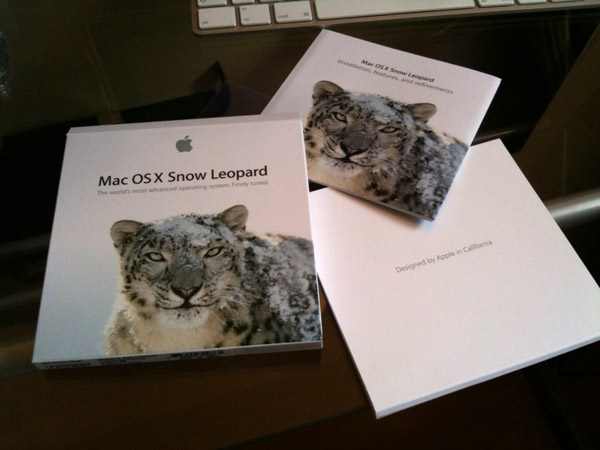 Problems/Bugs
There has been a few issues creeping up on the web, and plenty of people wanted me to let them know if I had any trouble after the upgrade when I posted out the message on Twitter. So far I've only faced one bug:
Ugly bold fonts in Firefox
I booted up Firefox after the upgrade and spotted ugly font rendering on the tabs. A quick Google search brought up this handy fix from Stucel. Simply head into Font Book, select Lucida Grande, Reveal in Finder and Move to Trash. OSX will automatically replace the font with a new version, which after a restart of Firefox displays perfectly.
However, if you then try emptying the trash, it warns that the file is in use. Another post from CNET gives a handy tip on how to use Terminal to force delete a file. After a couple of minutes of implementing these fixes everything is fine.
That's about it problem wise so far. However if I run into anything else I'll be sure to update the post.
Update: Cyberduck failed to open, however there's a beta version that's compatible with Snow Leopard – Easy fix
Nifty New Features
A lot of people asked if Snow Leopard was worth the upgrade. At £25 I can't see why not! Within moments of running the new upgrade, I noticed the free HD space had increased by 15GB and the shut down speed was impressively faster. For a full list of the 'real' improvements simply head over to Apple's Snow Leopard overview.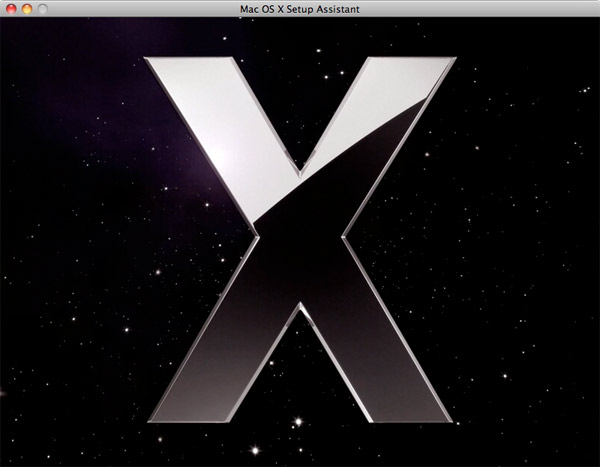 One feature I'm a little sad to see go is the naming convention for screenshots, where images are now time and date tagged. There's stacks of posts giving praise to this new process, but being someone who uses plenty of screenshots in tutorials, I found the simple – Picture 1, Picture 2 etc filenames really handy! I've now got to find myself some kind of batch renaming app to shorten down the filenames into something a little more usable in my posts.
What's your initial impression of Snow Leopard. Had any annoying bugs of your own?