Out of all the little gripes there are about the iPhone, I'd heard the battery life was one of them, but I didn't realise the life of my 3GS would be SO short?! Granted, it's my newest toy so I've been playing with all the features quite a lot, and it's quite understandable that the battery is going to run down quicker when in full on gaming or web-surfing mode, but today I ran a little experiment that is seriously making me wonder whether my phone is actually faulty…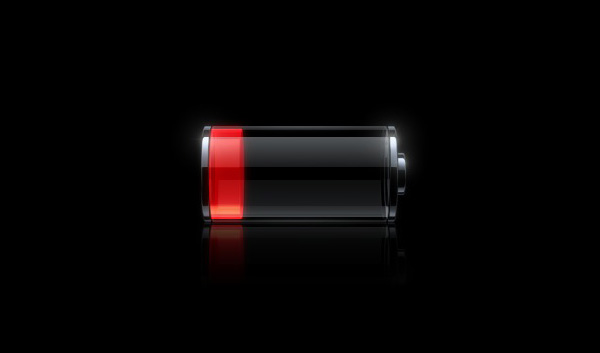 The Experiment
I completely run the phone down flat overnight, then connected it to the wall charger this morning and proceeded to charge it to 100%.
I then configured some settings:
Wifi – Off (Sometimes turn this off if I'm out)
Location Services – Off (Usually off anyway)
3G – Off (Usually left on)
It's also worth noting I have email fetching to Off and I didn't receive a call or SMS during the experiment (because I have no friends… booohoo)
I clicked the top button and sent it to sleep, left it in place on the desk and went off for some lunch. An hour later (well, just over at 73mins) I returned and checked the battery level – 84%
WTF?! An hour and 15mins of being in sleep mode, with none of its features being used and it's used 16% of the battery life.
Obviously this isn't the most scientific experiment, and I could do with repeating it a few times to double check the facts, but it got me wondering whether this is normal for iPhone battery life? Does everyone else out there have to charge their iPhone every day? (That's with turning it off at night)
Or, could this just be down to it being new, and it needing a few charge cycles to 'bed in' the battery?
Update
Maybe my iPhone read this post, but since the experiment it's actually been acting really well battery wise. The next charge lasted much longer, sticking to 100% in the same length of time. I've now switched back on all the fancy features, including Location Services, which is meant to be the real power hog. Hours after a charge it's still at 100%, and is lasting around the couple of days mark people have mentioned in the comments.
Bedding in the battery with a few charges during it's early use might just have been what it needed?