I've just finished up the new theme for my personal blog here on ChrisSpooner. The new outfit feels a little more stylish and sophisticated and taps into my current design style with the spacious layout and subtle textures. If you were a fan of the old cartoony theme, don't worry, it now has a new home over on JakeTheLab.com complete with the weather changing design.
A few detail snapshots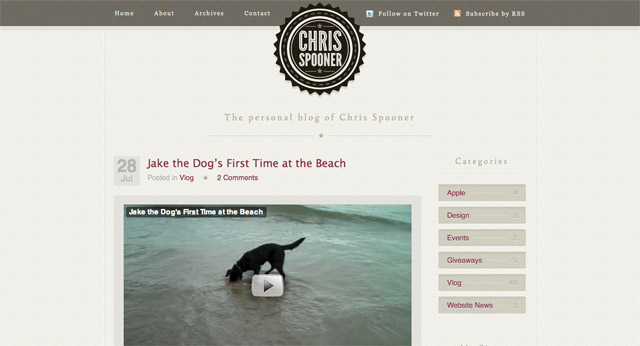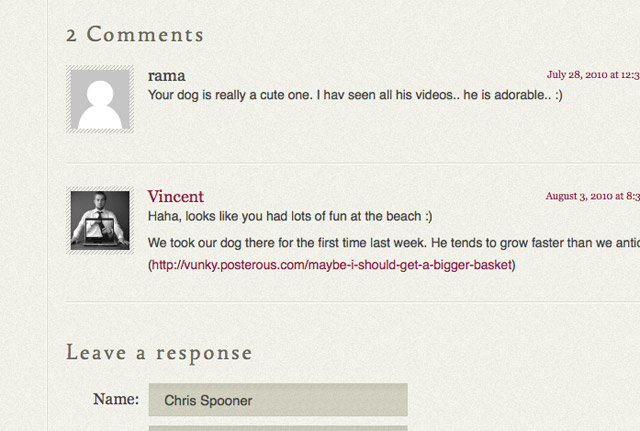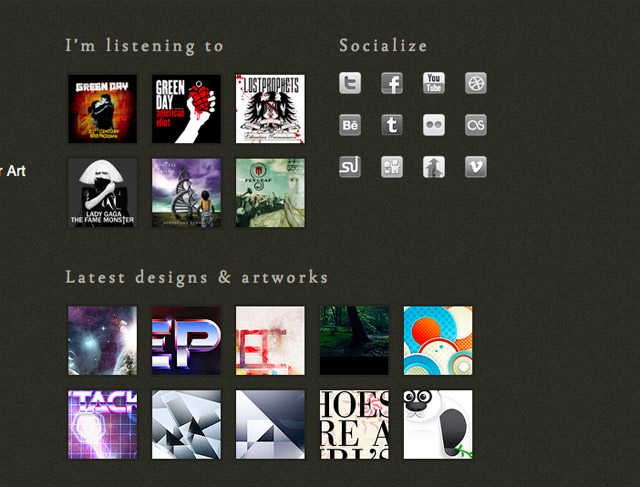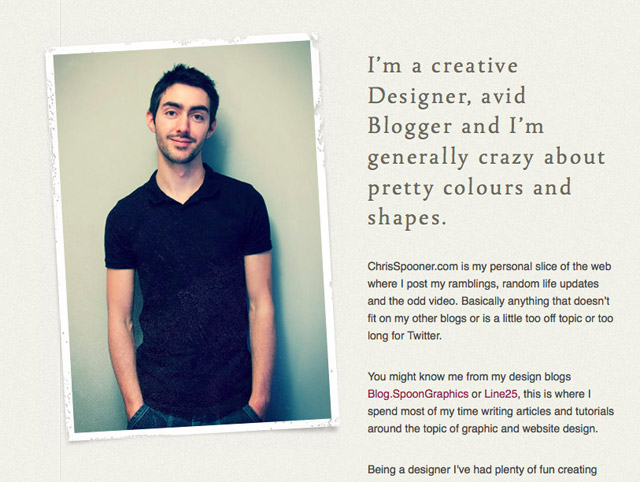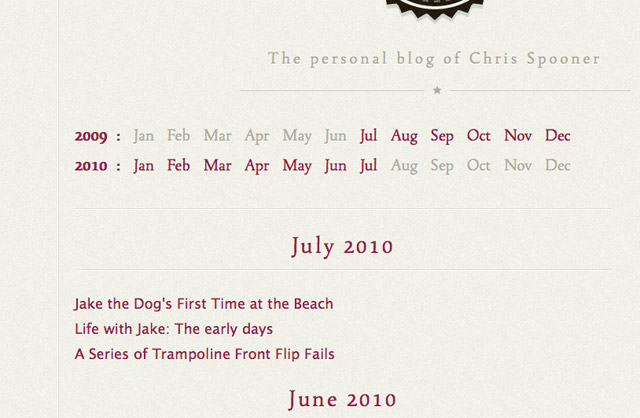 Behind the scenes / The making of…
Readers of my Line25 web design blog may already be familiar with the design and coding walkthrough of this new design, if you're not, be sure to check out the mini post series that starts with the Photoshop design concept tutorial, continues onto a walkthrough of the coding in HTML and CSS and finalises tomorrow with a post dedicated entirely to how the theme is put together in WordPress.
Stay tuned
My random video posts on this blog will stay pretty much the same, however I'd also like to start publishing more written articles and maybe a selection of design related topics, so if you're interested in sticking around take a bite of the RSS feed.