I've just finished making some tweaks to the site here at ChrisSpooner.com. Anyone who's stopped by before might remember the previous social homepage that automatically updated with new tweets, updates from StumbleUpon and music discoveries from Last.FM. While it worked for a while I had always planned on rebuilding ChrisSpooner.com into something more personal, and I've eventually got round to doing so!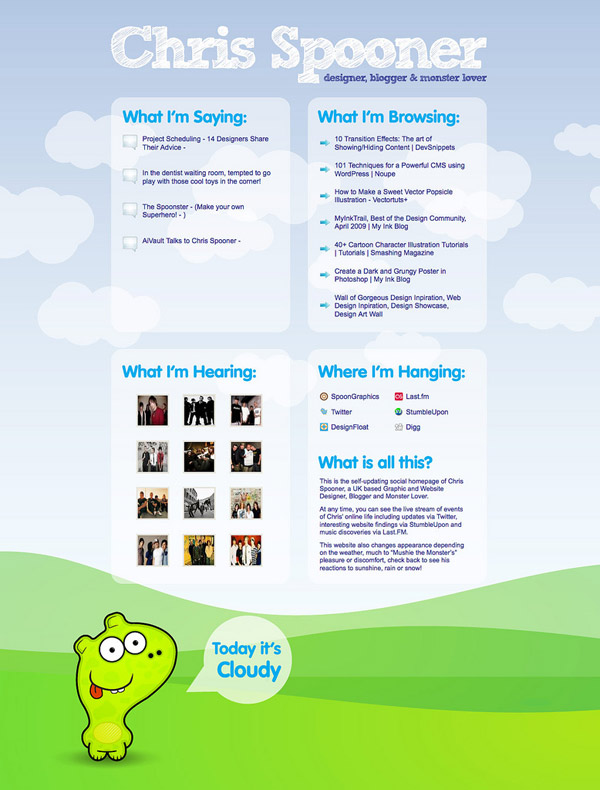 From now on the site will act as my third blog, but unlike Blog.SpoonGraphics or Line25, this one doesn't have a definite focus on design. You can expect all kinds of content on here, basically anything that's too small to fit on Blog.SpoonGraphics/Line25, too long to fit on Twitter and anything else from my life that I feel like sharing with the community.
The old design is still here, complete with illustrated scenery, weather changing stylesheets, and of course, Mushie the Monster. All that's different is the addition of a central content panel, a bit of navigation and a complete overhaul and rebuild under the hood to pull it all together as a WordPress blog.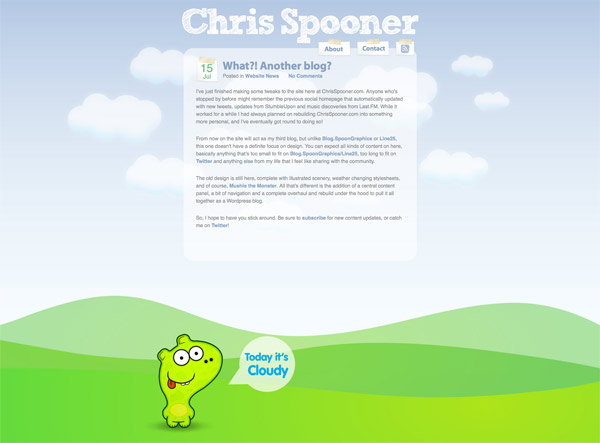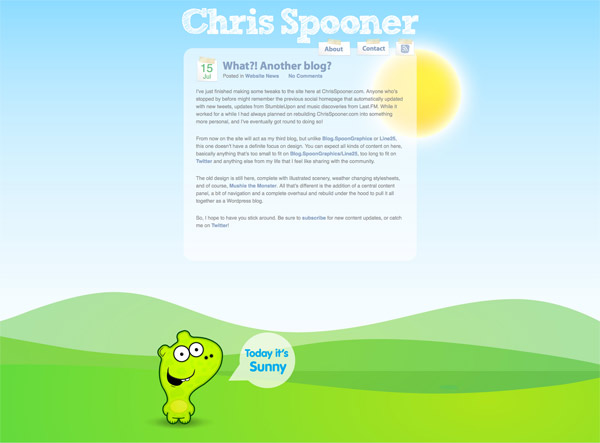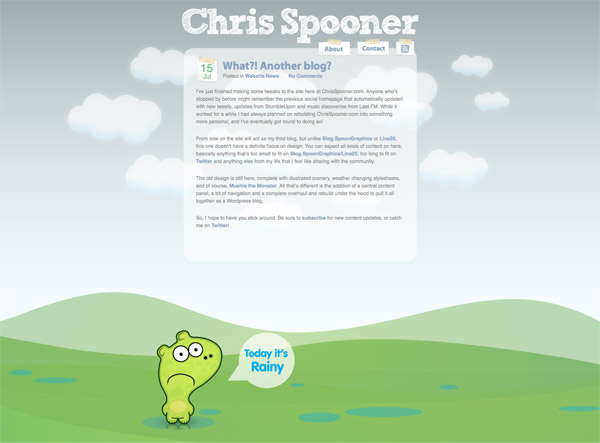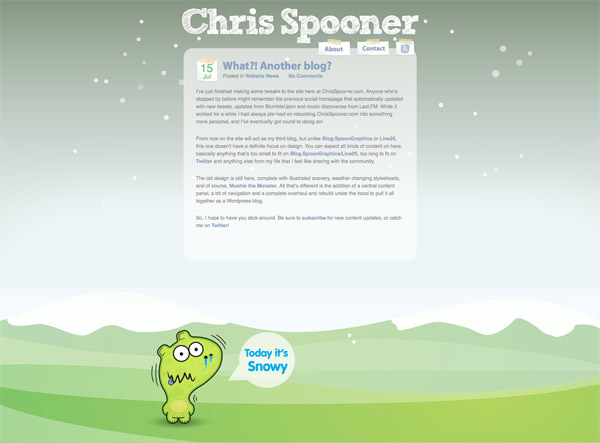 So, I hope to have you stick around. Be sure to subscribe for new content updates, or catch me on Twitter!