I always seem to neglect this website, but there's nothing better than a complete redesign to kick some life back into the old blog. I've been busy working behind the scenes and I'm proud to release version 4 of ChrisSpooner.com. Let's take a look at the finer details of this new design.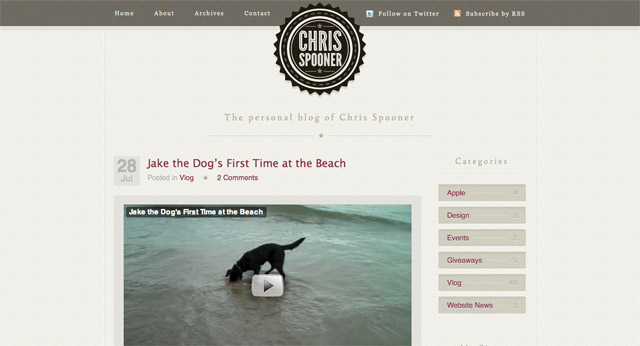 What's great about designing for a personal blog like this is you can simply change its outfit based on your current taste. Last time in August 2010 I went for a "vintage/sophisticated" look with muted browns and elegant typography, but this time I wanted something a little brighter while still tapping into my love of the retro theme. I decided on a blue and creamy-white colour scheme as the base of the retro style, with stars, cursive type and denim textures all being thrown into the mix.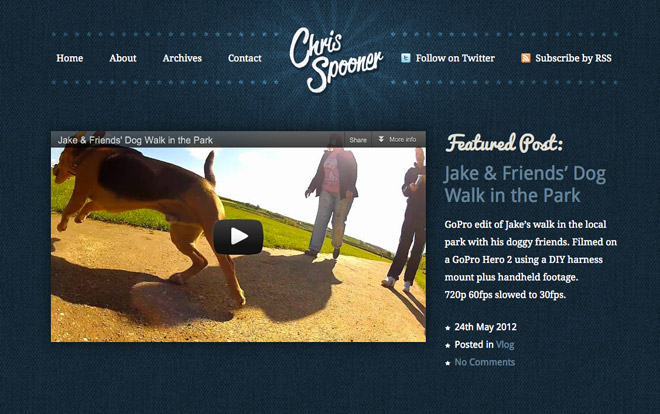 The overall layout of the blog remains pretty much the same. The central logo, nav links and sidebar are all restyled from the previous design, but the large featured post area in the header of the homepage is a new addition. I've also cleared out the footer from my previous design, I did like the inclusion of updates from my social profiles, but unfortunately I'm not very active on many sites other than Twitter these days so the content had gone a little stale.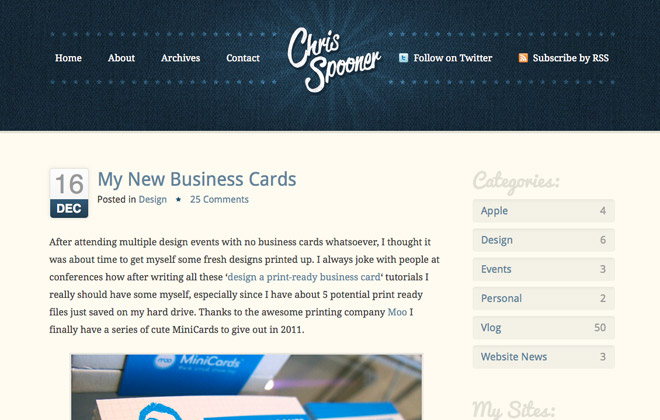 On the sub pages the header slims down to display the main post content with sans-serif headings using Droid Sans, paired with Droid Serif body copy. The cursive font in the script style headings are also powered by Google Web Fonts.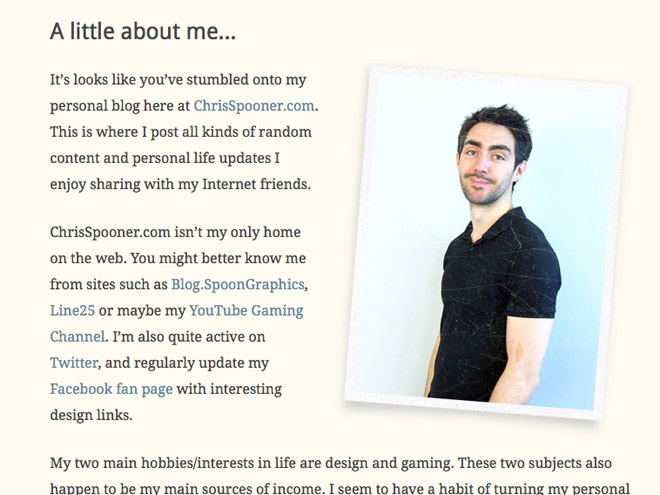 I quickly updated the About page with links to all my sites and profiles I am currently involved with, which now includes my YouTube gaming channel.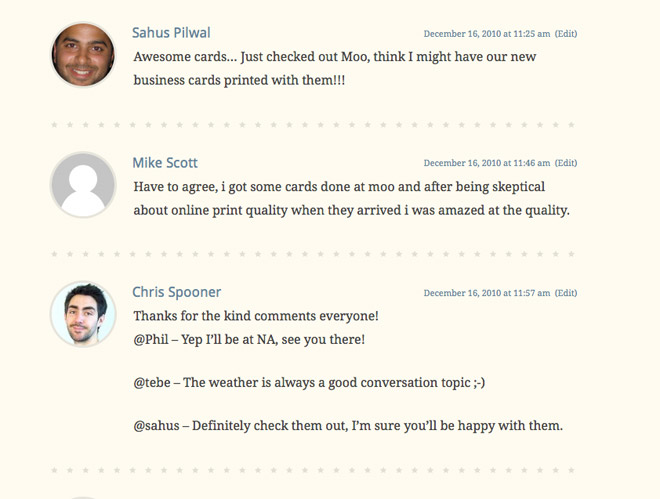 I wanted to code as many fancy effects in CSS as I could, which includes the cool circle avatar effect that is easily achieved with border-radius.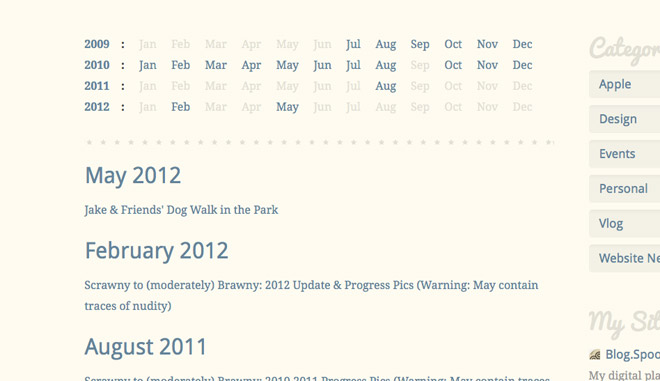 You only have to check the Archives to see that I totally neglected this blog throughout 2011, with only a couple of posts being published so far in 2012. Before then I was having fun creating and posting my old vlogs, so my aim is to get back into recording life's adventures with my new GoPro camera.
My Graphic Design content will stay on Blog.SpoonGraphics; Web Design posts on Line25.com; all my gaming videos are on YouTube; so if you want to stick around for personal life updates hit that subscribe button.